Benefits Of Tress
Communal Benefits
Tree lined on streets have a traffic calming effect, traffic moves more slowly and safely.
Even though you may own the trees on your property your neighbors may benefit from them as well.
Economical Benefits
Well placed trees can reduce your cooling costs in the summer by shading the south and west sides of your home. If deciduous trees are used they will allow the sun to pass through and warm your home in the winter.
Enviromental Benefits
Trees reduce the urban heat island effect through evaporative cooling and reducing the amount of sunlight that reaches parking lots and buildings.
Social Benefits
Trees can lend cities a dimension of sensory diversity, visual order and aesthetic pleasure that is lacking. There is a relationship between levels of park use, vandalism or property values in urban areas and their landscape character
Our Profile We're on a mission to make it simple for anyone to help the environment by planting trees!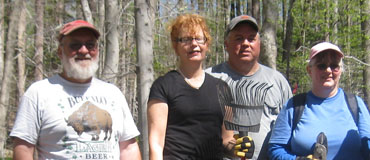 An environmental organisation changing the way people interact with our planet.
Buying our products or making a
Donation

,
You are very Helping Us!